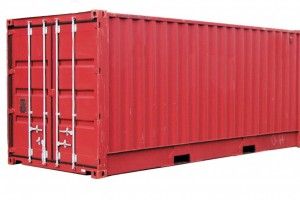 Standard Purpose Container
The most common container types used for transporting goods are modifications of 20', 40' and 45' foot containers. A wide range of standard and specialized equipment enables each client to choose according to their individual needs the most appropriate container type that can provide an optimum transport expenses.
More info
The standard containers are 20 ', 40′ and 45 ' foot containers. The most widely used container type has doors at one end of the container, i.e. allows loading only from this side. Modification of a standard 40 'container is 40′ HC / High Cube / – the length of the container is the same as of the 40′ foot, but it is higher, which provides additional cargo capacity of up to 76m3. Such advantage gives also the 45′ foot container that provides up to 85 m3. Both types of equipment is suitable for goods with larger volume.
Open Top Container
Open top containers are 20 'and 40′ foot and are designed for out of gauge shipments that will not fit into a standard container or should be loaded with a crane from the top. Typical for this type of containers is that the roof is made of detachable beams covered with removable tarpaulin. These two structural features allow the container to be loaded and unloaded from above or through the doors by crane or other lifting mechanism when the roof is opened.
Refrigerated Container
Reefer containers are 20 'and 40′ HC. They are used for transporting goods at a constant positive or negative temperature, such as fruits, vegetables, meat, medicines and some types of chemicals.
The preservation of the products for a longer time is achieved with a specially controlled environment in reefer containers.
Flat rack container
Flat rack" containers are actually a floor platform with a metal frame and two vertical walls at both ends, which may be rigid or folding. Generally "flat rack" containers are 20' – or 40' – foot. They provide an opportunity for side loading and top loading and are ideal for heavy machinery, pipes and boats. This type of equipment is suitable for heavy loads or for units, which dimensions do not fit into a standard container.
Platform Container
These containers are only a floor platform that has a large capacity and their main purpose is for heavy and oversized loads.
Platforms are usually 20' – or 40' – foot.
Tank container
Tank containers are 20′ foot containers. They are used for transporting of liquid cargo in bulk, such as alcohol, fruit juices, oil, and other liquid food products, as well as various kinds of chemicals.